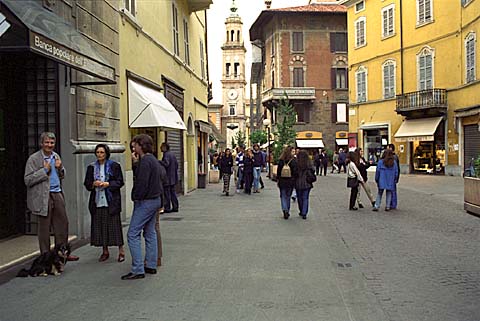 I'm delighted to see that
Carfree Cities
by J H Crawford has a sister book, the
Carfree Design Manual
and a corresponding website about the theme,
Carfree
! Crawford answers the questions...
"What would happen if we designed a city to work without any cars? Would anyone want to live in such a city? Does it make social, economic, and esthetic sense? Is it possible to be free of the automobile while keeping the rapid and convenient mobility it once offered?"
Having cities completely
Carfree
is one end of a spectrum whose other end is
Carnivorous
-- i.e. overwhelmed and eaten alive by automobiles.