The ever-vigilant Paul Hsieh from
GeekPress
spotted an uplifting article in
Slate
entitled
Victoria's Circuit: Harnessing the untapped power of breast motion
by Adrienne So, an athletic woman who wants to, as she says, "put the girls to work" for more than their three baby-feeding years.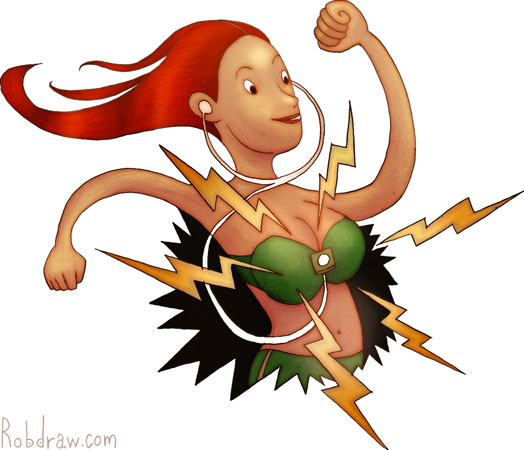 Enter wearable power generation systems capable of harvesting the oscillatory energy built-up through sport and other vigorous engagements. Enough to power an iPod, Adrienne hopes. The various university researchers she polled are optimistic that the kinetics can indeed be captured. Who else, however, but intrepid MIT engineers could best lay hands on the problems involved and pursue the intensive, iterative experimental research and development required to fully harness such frequencies of nature? Surely this is a task for Media Lab Professor Joe Paradiso whose group
captured shoe power over a decade ago
? Possibly the MIT
Sports Innovation Lab
could take this on as their contribution to the MIT
Energy Initiative
? Maybe Professor Dava Newman will embed such circuits into her
spacesuit designs
? There are billions of otherwise wasted Watts-gone-wild worldwide!