The
Silk Road or Route
was named after the dominant trade good of the day,
Silk
, a fantastically attractive luxury good derived from worms, their cocoons, and a painstaking process. Various maps illustrate the general prime pathways, both by land and sea. Generally it's important to realize that neither Silk alone, nor any one particular pathway, was dominant. This map shows other variants...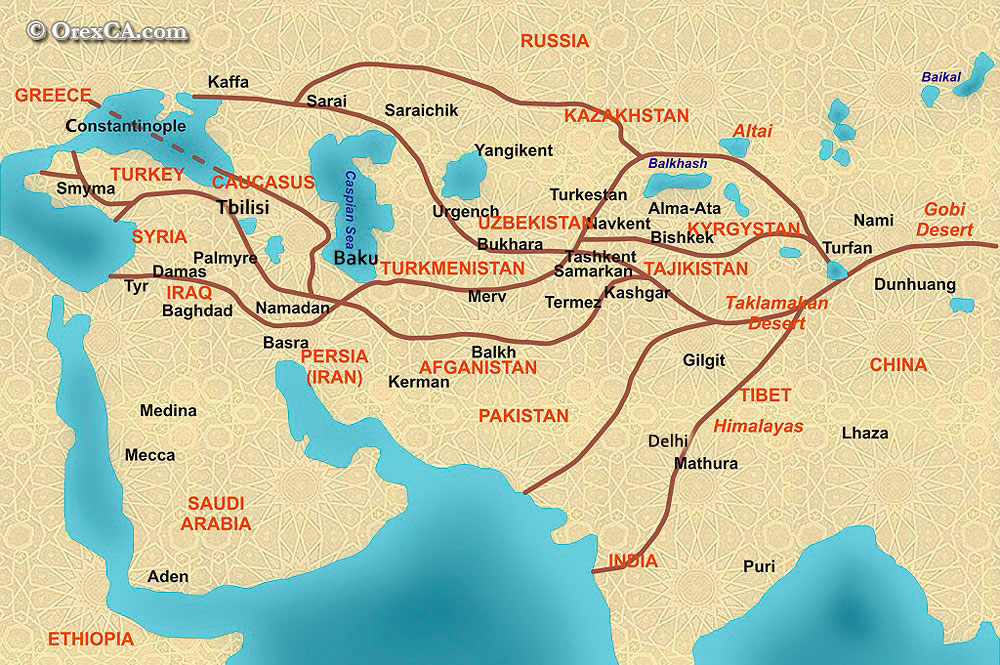 While the classic Roads & Routes withered due to war and the boom & bust of civilizations, these bridges betwixt East and West remain crucial and, indeed, there is a whole new generation of infrastructure activities afoot to build modern Silkways, including the Trans-Asian Railway, key links for the larger
MENACA
region!
(Postscript: Liz from
PocketCultures
suggests reading widely about the vibrant scene blossoming on the modern Silk Road, including, for instance, this Saudi Aramco World article entitled
Hearts Of The New Silk Roads
about cultures and towns of central Asia.)